"Smiling is an Art that comes from the heart and should be practised all the time," so said my first Yoga teacher at the end of every class.
Smiling is something that is vital and costs nothing to share with others. It is a beautiful message to those with whom you interact.
Blogger Marlene inspires me with pearls of wisdom. In discussing the desire for pedicures and manicures in a previous StPA post, Marlene indicated she keeps it real without fussing about adorning her body as she gets older.
But there's one thing she works on each morning, before leaving the house:
The only thing I pay attention to before going out in the morning any more, other than being clean and tidy, is my smile. As crooked as it is, I put it on anyway.

Marlene, In Search of it All
Marlene has a medical condition that impacts on her smile, but she practises it regardless.
I admire those who fuss over hair, or spend hours putting on chemical colours to facial skin. I can't do it. I cover up age spots but disguising them is a chore. I love that Marlene starts her day by attending to nothing more than her smile.
Sharing a Smile is therapeutic – Try it!
Practise and share your smile with others.
Try sharing your smile with someone your encounter today, or tomorrow.
Share it with someone who is too sad/bored/upset to smile. Try it for a week with those who don't possess a genuinely boundless, natural smile.
Like this lovely lady pictured below who can't help but smile! A big, friendly smile that spreads warm fuzzy feelings. What's not to love?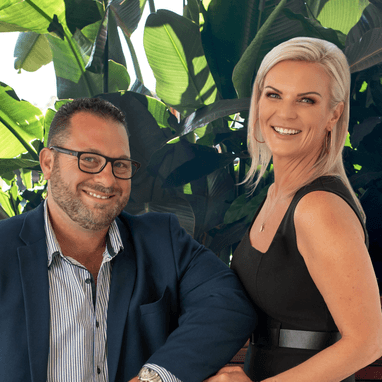 Having met the lady pictured, several times, I noticed how her smile stands out and exudes happiness. Although she wears make-up in connection with her occupation, her smile exudes joy. She is almost always smiling, especially when speaking face to face with others. It never seems inappropriate.
This smile makes others happy. You just cannot help but smile back at her!
Smiling changes brain chemistry.
For many years, unless I was laughing, I have not had a natural smile. In the past, I often thought I was smiling, but to others, it appeared as a neutral expression or, a frown. My smile needed work and now I practice it more than ever. But it wasn't always like that.
My frown is somewhat genetic.
I say genetic. In photographs of one of my grandmothers there is that same expression I have, the same knitted eyebrows that I see in photographs of me as a younger person. I never met that Grandmother. She was terminally ill and passed away in her 30s, yet it seems her imprint on me could still be found in my smile, or lack thereof.
As a young adult, others would suggest to me that I was looking stressed. I don't like strong sunlight and tend to squint if when not wearing sunglasses, and sometimes even with sunglasses! Squinting makes it harder for my smile to be seen. Frowning and or squinting can make a person appear stressed.
In years past, I would dutifully smile for a photo yet once printed, only a neutral expression was visible on my face. Not a smile and not a frown. Understanding that, has made me exaggerate my smile in order for it to be seen.
Smiling is Contagious
The part of your brain that aids in smiling resides in an unconscious automatic response area. In other words, smiling truly is infectious. When someone genuinely smiles at you, you are behaviourally and psychologically conditioned to return the favour.
Or when you're feeling happy, you have to make a conscious effort to suppress the smile that unconsciously wants to spread across your face. Aultman.org
Smiling triggers endorphins
In segments of my earlier years, I felt mildly depressed and was overloaded with far too many demands. There was no time to rest, so I soldiered on. Intentionally smiling despite it being semi-genuine, prevented me from completely melting down. It was a temporary distraction from my mental anguish.
Then something happened. I began to cope better. My sad moments declined. Life was still difficult, but things bothered me less. It was easier to smile and feel genuine about it.
I'd discovered there's a scientific reason behind the power of a smile.
The Power of a Smile to Change
When you smile, your brain releases dopamine, endorphins and serotonin, neurotransmitters associated with lowering anxiety and increasing feelings of happiness -often the chemical that anti-depressant medications attempt to regulate.
This natural, feel-good chemical cocktail that your brain serves up helps you feel happier and more relaxed, and it can even lower your heart rate and blood pressure. [Aultman.org]
Smiling activates tiny molecules in your brain that are designed to fend off stress and facilitate communication between neurons in your brain.
The Reluctant Smile
A person's emotional state is self-evident in their smile or lack thereof.
Store cashiers are instructed to greet customers, enquire how their day is going and – smile. Some are genuinely interested, others are diffident or bored, their smile-less greetings and words said out of duty, rather than true feelings.
Where once I might reciprocate in mirroring a cashier's dour mood, with the intent to silently absolve them from the need for further contrived communication, now I give them a big smile, like the lady pictured above. Smiling is contagious.
Smiling costs nothing and is easily and simply shared with others.
Spread a little joy in your world today.
Smile 🙂